Daycare Investigation After Child Dies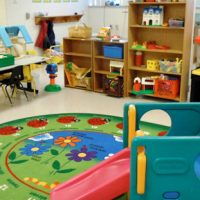 Representing Children Injured at Daycares
The police are currently investigating the death of a 2-year old child at a daycare in Bothell, just north of Seattle. The child apparently was dropped off at the daycare and later died after staff at the daycare reported the child having difficulty breathing. It is presently unknown how or why this incident occurred but it will likely be investigated by the police and the Department of Early Learning which is the Washington agency responsible for overseeing and licensing daycares.
The police have indicated that the toddler's death was suspicious but no arrests have been made and the daycare is still open. The article also indicates that the daycare in question has a history of violations. While it is too early to tell who is at-fault here, we see many cases of neglect and negligence at daycares that result in injuries to children.
If you are considering placing your child into daycare, do a thorough investigation of the daycare facility. Interview the staff and find out information about the daycare's staffing policies and the ratios of staff to children in each different room or class. The Department of Early Learning maintains a searchable database where you can search a daycare to see any prior violations or investigations. The site can be found here.
If your child is injured at a daycare facility, please read our website for more information about child injuries and daycare injuries to learn more about the types of cases we handle and what we can do for you and your family. Contact us today if you suspect your child suffered a severe injury at a daycare.