Our Firm
Emerald Law Group is a personal injury firm dedicated to representing injury and abuse victims throughout the state of Washington, from Seattle to Spokane and from Vancouver to Bellingham. If you are injured in a fall, victimized by a dog bite, involved in a car accident, the victim of childhood sexual abuse, or suffer injuries due to someone else's negligence, contact us immediately to schedule an appointment with our personal injury attorneys. Our initial consultation is always free, and we do not charge any hourly fees. We work on a contingency basis which means that we do not charge you any upfront costs or fees. We work hard to get you the recovery you deserve and only get paid if you get paid.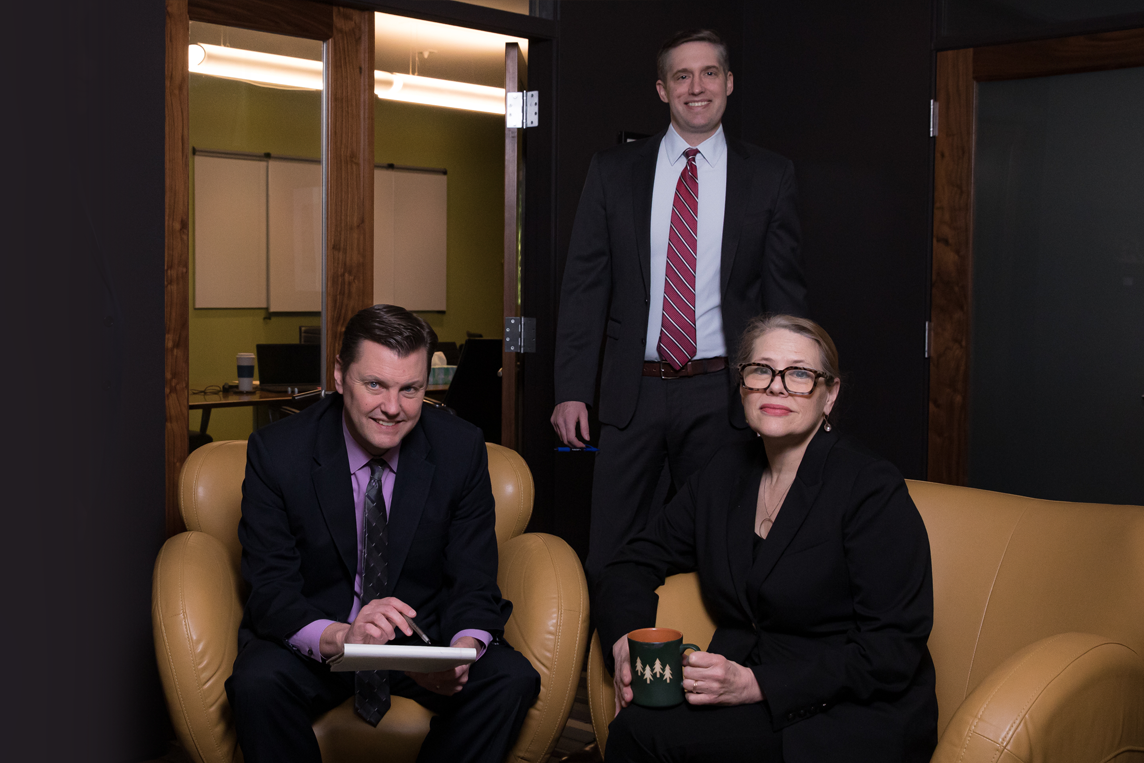 Our Seattle personal injury attorneys bring a wealth of experience in injury law and dealing with insurance companies and helping you on your path to recovery. Our attorneys are here to serve you and make sure that you are well-informed about your case at every level, from negotiating with claims adjusters to preparing for trial. When you or a family member is seriously injured, you need an attorney who knows how to stand up for you and your family and make sure your rights are protected. Contact us today to schedule a free consultation with our personal injury attorneys who will give you an honest evaluation of your claim.
Emerald Law Group was founded in early 2010 by veteran Seattle lawyer Michael Gustafson. Attorney Donna Mack joined Emerald Law Group as a Partner in 2016. Attorney Justin Dale has worked at Emerald Law Group since 2011. Emerald Law Group's mission is to represent victims of injuries caused by others. Since its founding Emerald Law Group has represented hundreds and hundreds of clients who have been in car accidents, who have been the victims of sexual abuse, or who have been injured because of the negligence or recklessness of others. At its core, Emerald Law Group exists to help those who cannot help themselves and to ensure that the legal system works for the victims of injury and abuse.
Contact The Experienced Lawyers Of Emerald Law Group
Emerald Law Group's Seattle attorneys have worked on both sides of the system – previously working on behalf of insurance companies – before deciding that they could make more of a difference representing individuals and small businesses who had been wronged. These attorneys are capable of handling your personal injury matter from cradle to grave – from negotiating with insurance companies on your behalf, to arguing your case in front of a jury.
Let experienced personal injury lawyers in Seattle help you. Call The Emerald Law Group at 206- 826-5160 for a free consultation.