Seattle Slip, Fall & Dog Bite Lawyers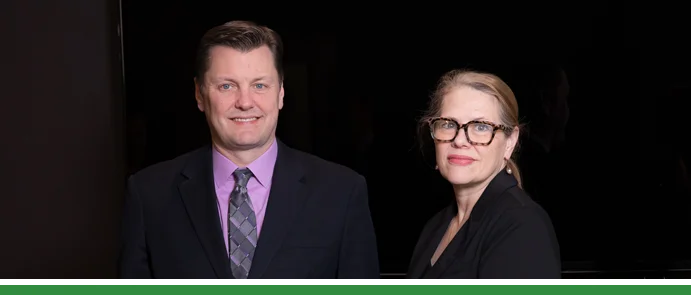 Nobody expects to get hurt in an accidental injury, and accident victims aren't always prepared to deal with the physical harm, emotional fallout, and financial distress that follows. We have the answers and can guide through this time.
Whether you are at your apartment building, out shopping, or on the road, you have a right to expect that the premises are being kept reasonably safe and that other persons are acting reasonably with due care for the safety of others. If another's negligence causes you to slip or trip and fall, get into a wreck, or suffer a personal injury in any way, the law is on your side to recover compensation from the party responsible for your medical bills, pain and suffering, and other harm you experienced. Even so, negligent drivers, store owners, and their insurance companies will use every trick in the book to avoid liability or get you to settle for less than what you are owed.
The Seattle slip, fall & dog bite lawyers of the Emerald Law Group are here to level the playing field when you are going up against a large corporate defendant or insurance company with vast resources and years of experience adjusting injury claims for their benefit at the expense of injury victims. We have a dedicated group of attorneys who have helped hundreds, if not thousands, of clients recover compensation after they have been hurt by the negligence or recklessness of others, and we are committed to helping every client get the medical care and compensation they need and deserve in every case. Contact our experienced Seattle premises liability lawyers today.
Personal Attention From Real Lawyers
At Emerald Law Group, we believe that when you hire a law firm for your injury claim, you expect that you are hiring an experienced attorney to work on your case, not a horde of paralegals, case managers and legal assistants with no professional legal training or education. Our firm was founded by veteran Seattle lawyers who wanted to distinguish their practice from the "mill" model of law firms that work on volume and turn over cases as fast as they can. Here, you'll meet personally with the attorneys who will work on your case, and you'll find them to be highly involved with the day-to-day aspects of the case and not just coming in at the very beginning or very end of the case. We put in the hard work at all stages to successfully resolve your case with the best result that meets your needs.
Comprehensive Seattle Personal Injury Law Practice
Whether you have suffered a catastrophic injury or lost a loved one because of another's negligence or wrongful conduct, count on Emerald Law Group to approach your case with knowledge, skill, sensitivity and compassion. Our lawyers are experienced in a wide range of injury matters and will be by your side every step of the way toward a settlement or judgment that you will be happy with. Call on Emerald Law Group for help with any of the following types of injuries or accidents in the greater Seattle area:
Premises Liability
We represent trip and fall and slip and fall victims injured in grocery stores, bars and restaurants, shopping malls, hotels and nightclubs, retail and department stores, big box stores, city sidewalks, government buildings, public transit, apartment buildings and rental homes, and more. When property owners fail to maintain their property in a reasonably safe condition, from cleaning up spills to fixing defective stairs and building conditions or installing adequate lighting, building owners can and should be held responsible for fall injuries or assaults that occur on their dangerously unsafe premises. We also work to hold pet owners liable for dog bites and animal attacks that occur on their property or while out in public.
Custodial Care Injuries
We don't ever expect to get injured by the negligence of others, but when we take special steps to place our most cherished and vulnerable loved ones under the care of institutions established for the very purpose of keeping them safe, then we have a special sense of outrage when they let us down. Our injury attorneys have particular experience and expertise in holding institutions accountable for their inexcusable failures in this area. Emerald Law Group is here for you when you or your loved one was harmed by any of the following:
Nursing home injury, neglect or abuse
Child day care injury
School or playground injury
Childhood sex abuse
Clergy abuse
Motor Vehicle Accidents
Emerald Law Group takes on negligent drivers and their insurance companies for accidents caused by drinking and driving, distracted driving, speeding, and other negligent or reckless misconduct. Our firm handles car, truck and motorcycle accidents in Seattle, as well as motor vehicle collisions with pedestrians and bicycles. Navigating an auto accident claim under Washington's choice/no-fault insurance laws can be confusing; we'll guide you toward a successful resolution that fully compensates you for the damage done.
Other Personal Injury
Our comprehensive Seattle personal injury practice includes construction accidents, defective product injuries, medical malpractice, insurance bad faith, police brutality, and more. If you've been hurt because some other party failed in the duty of care they owed to you, we want to hear from you, and we want to help.
Help With Employment Law Disputes in Seattle
In addition to helping victims of personal injury in Seattle, Emerald Law Group maintains a robust legal practice representing employees across the full range of labor and employment law. Our employment law practice includes helping victims of employment discrimination, workplace harassment, and failure to provide reasonable accommodation. We represent whistleblowers and pursue claims of retaliation under the Washington State Employee Whistleblower Protection Act, Local Government Employee Whistleblower Protection Act, and many other state and federal laws, including Title VII and the Washington State Law Against Discrimination. If you have been denied overtime or other wages you earned, or if your employer interfered with your rights under family and medical leave laws, the employment law attorneys at Emerald Law Group will stand up for your rights and make sure you get the wages and benefits you are entitled to, along with compensation for any other harm your employer's wage and hour violations have caused you to endure.
Contact Emerald Law Group Today
Emerald Law Group is here for you when you've suffered an injury because of someone else's negligence or misconduct. You can count on our firm to be here for you when you need us, to provide you with advice, counsel, guidance, and answers to your questions, and to stand by your side until your claim is successfully resolved. We offer a free initial consultation and never charge a fee until after we are successful in obtaining compensation on your behalf. Our office is conveniently located just off Interstate 5 in Seattle, but if your injuries keep you from traveling to us, we are happy to come visit you at your home, hospital, or wherever is most convenient. We can also handle your case through virtual means as much as possible. Call our experienced Seattle slip, fall & dog bite lawyers today for your free consultation, and find out how we can help you get the care and compensation you need and deserve.