Daycare Liability Insurance Requirements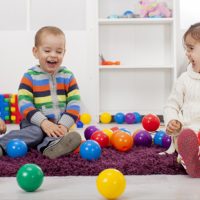 We represent children that have been injured at daycares and child care centers throughout the State of Washington. Too often children are injured due to the negligent supervision of those we entrust to care for our children. We see injuries due to improper or negligent supervision, physical or sexual abuse, playground injuries, and a host of other accidents that can occur while your child is at daycare.
If your child is injured due to the negligence of those you entrusted with their supervision, you should contact a lawyer who handles child injuries as soon as possible. Navigating a claim against a daycare for its negligence can be surprisingly difficult.
One of the major issues that needs to be dealt with following a daycare injury is what insurance may be available. Some daycares provide no-fault medical coverage to pay for the out-of-pocket expenses parents may incur, such as health insurance deductibles, dental bills, etc. Often the daycare representative may not even know this type of insurance coverage is available or they may not disclose it unless you specifically ask. We always make sure we investigate all possible insurance sources when we represent children injured in daycare accidents.
The second insurance issue that must be addressed in Washington is quite surprising, it involves the requirement that licensed daycares maintain liability insurance. Liability insurance is the insurance that would pay for a settlement, verdict or award your child may receive following a successful claim for injury due to a daycare's negligent act. While Washington generally requires a licensed daycare maintain liability insurance, there are exceptions. A licensed "Family day care" provider can opt out of the daycare insurance requirement as long as they provide written notice to the parents that they do not maintain liability/daycare insurance. RCW 43.215.535(2)(a)(ii).
It is important when enrolling your child in a daycare that you inquire as to the insurance the daycare maintains. If you are enrolling your son or daughter in a daycare, especially a daycare run from a private residence, make sure you ask if they are covered by liability insurance. Without liability insurance, it may be very difficult or impossible to get compensation for your child if he or she is injured due to the day care's negligence. I also wonder if a daycare does not maintain liability insurance, what other corners are they cutting?