Settling Injuries to Children in Washington – Minor Settlements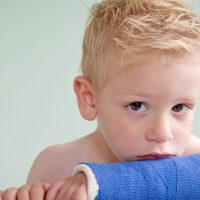 Washington law seeks to protect the interests of children who are injured and whose parents or guardians seek compensation on the child's behalf. Any settlement reached for injuries suffered by a child must be approved by the court, even if no lawsuit is initiated. If a minor is injured in a car accident and his or her parents hire a personal injury attorney in Washington to pursue a claim against the insurance company, the court's approval is required when any settlement is ultimately reached.
In effect, an additional procedural layer has been created by Washington statute that requires your personal injury attorney to petition the court for approval of the settlement. When the court receives notice of the settlement, a person known as a settlement guardian ad litem is appointed by the court. This person is provided with information regarding the accident and injuries and assesses whether the settlement is in the interest of the child. The guardian ad litem then will make a recommendation to the court based upon his or her evaluation.
Most minor settlements will also require some forethought regarding placement of the settlement funds. The parents are not entitled to the money received in the settlement. Instead, the money is usually placed into a blocked account or an annuity contract is purchased where the money can await the child to reach the age of majority. It is our hope that when the child reaches majority or adulthood that he or she can use the settlement funds to pay for a college education. It is important that you hire a personal injury attorney who is familiar with Washington law regarding minor settlements and who can help guide you and your family through the process. Several of our attorneys serve as settlement guardians in King County. We have represented numerous minors throughout Washington and offer a free consultation to discuss your claim.