Cities Making Bicyclists Safer – Ideas from Other Cities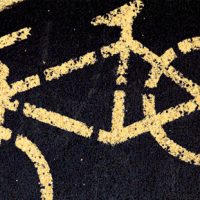 Biking.com reported on 8 different cities that are undertaking projects and programs to make cycling safer in the metropolitan areas. Included in the article were cities such as Portland, Chicago and Philadelphia – all cities that have active and robust cycling communities.
Citied in the article is a study that found that bicycling safety increases with the number of cyclists that are sharing the road with cars and motorists. When drivers become more aware of the mass volume of bicyclists, they tend to improve their awareness of bicycles. Awareness campaigns in cities like Chicago and ridesharing programs have improved motorists recognition of bicyclists and bicycles on the roads.
Seattle has in recent years begun improving bike lanes and creating dedicated bike lanes in the downtown area and throughout Seattle. The 2nd Avenue bike lanes now run north and south on 2nd Avenue and have dedicated signals for bikes and cars in order to prevent collisions.
Salt Lake City has taken additional steps to create safe zones and buffer areas at intersections where bike vs. car accidents were most common. Seattle hopefully will follow along and design better streets and intersections that improve on safety for cars and bicyclists. As Seattle's population increases, we are only going to see more and more bicyclists taking advantage of the quicker and less expensive commutes available on our bike trails and roads.
If you or a family member are injured in a bike accident, contact our firm or visit our bike accident page. We can help you determine an appropriate course of action given your specific injuries and circumstances.