Washington Legislature Closer to Raising Limits of Mandatory Arbitration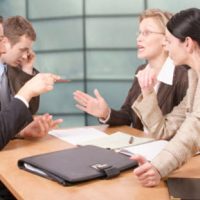 The House in our state's legislature passed legislation to increase the limits for mandatory arbitration to $75,000. Mandatory arbitration is a process where cases can be moved into arbitration rather than trial for cases that fall below a certain amount in terms of the compensation a plaintiff is seeking. The current limit for monetary compensation is $50,000.
What this means for you is that if you are injured and file a lawsuit, you can find a faster resolution of your case through arbitration. Cases in which the plaintiff will seek less than $50,000 are supposed to automatically go into arbitration. With an increase in the limit, more cases can be moved off of the trial calendars.
The good thing about the increased limit is that plaintiffs who think their cases are worth as much as $75,000 can move their case along more quickly. This frees up some of the congestion in the court system by having less cases set for trial. Of course, the problem with our mandatory arbitration system is that the defendant has a right to appeal the arbitration decision and ask for a trial, the caveat being that the defendant owes attorney fees if it does worse at trial than arbitration.