UW Student Settles Police Brutality Case Against City of Seattle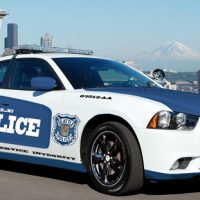 The Seattle police were in the news again recently after a victim of police brutality settled his claim for $100,000. The FBI is now investigating the situation in which the student was beaten and thrown to the ground where he suffered a broken nose and fractured cheekbones. The pictures in the article show the injuries and bruising to his face. Apparently the police responded to a noise violation and escalated the situation by becoming violent after the college students turned their music back up when the police left.
The attorney who represented the victim filed a lawsuit under 42 USC 1983 which authorizes a person to bring claims against any government actor who deprives someone of his or her rights. There likely was a claim for negligence as well. According to the report, the officers involved were also previously accused of using excessive force. The FBI has been overseeing the Seattle police department through a program developed in 2011 to help decrease instances of police brutality.
While cases like these are certainly the exception and the police certainly have a tough job to perform, there are certainly instances where overzealous officers unnecessarily cause injury to people. These types of cases are usually litigated quite fiercely because the attorneys can obtain attorney fees, which is usually not available in typical personal injury cases.