Deadly Snoqualmie Pass Accident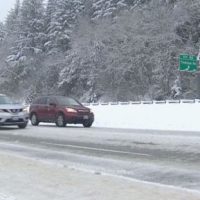 A tragic accident occurred on Snoqualmie pass on February 6. The accident involved 8 vehicles, two of them semis. Two people were killed and one of the truck drivers is suspected of being under the influence.
This just another reminder to take it slow and easy when crossing our mountain passes during the winter. And while the investigation is ongoing, it appears an impaired driver was involved.
Emerald Law Group represents victims of car accidents all over the State of Washington. We also represent families of people who've been tragically killed by negligent drivers. Obviously no amount of money will ever fill the void of losing a loved one, but if the ultimate tragedy should happen, you need an experienced lawyer on your side. We deal with the insurers and at fault party so you don't have to.
Source:
http://q13fox.com/2016/02/05/major-collision-shuts-down-wb-i-90-over-snoqualmie-pass/