Uninsured Motorist Coverage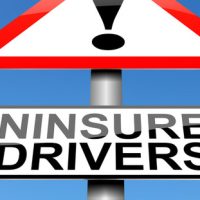 Most people know it is incredibly important that drivers have Uninsured Motorist coverage on their car insurance policies. Despite Washington law requiring all drivers to have car insurance, there are still far too many uninsured drivers on our roads. If you happen to get into a car accident with an uninsured driver, there is likely no way to recover money for your personal injuries unless you have uninsured motorist coverage. Sadly, we cannot simply trust our own insurance company to treat us fairly if we do have to make a claim with our uninsured motorist coverage. Recently a Washington case illustrated the importance of having uninsured motorist coverage when you suffer personal injuries in a car accident and also the importance of having a personal injury attorney to pursue your claim.
Last month the Washington Court of Appeals ruled that insurance companies must treat drivers fairly when they make claims for uninsured motorist coverage. You can read the opinion for yourself here: http://www.courts.wa.gov/opinions/pdf/346404_pub.pdf.
In that case Allstate made an unreasonably low offer of less than $10,000.00 on its insured's uninsured motorist claim, forcing the driver to go to arbitration to recover money for her personal injuries. The arbitrator awarded her $44,000.00. The driver also pursued a claim against Allstate for bad faith for its unreasonably low offer. This case illustrates the importance of hiring a personal injury attorney to recover for personal injuries related to a car accident.
First, Allstate and other insurance companies routinely make lowball offers to settle personal injury claims. Without a car accident attorney to fight for you, Allstate and other insurance companies will get away with it. Secondly, a good personal injury attorney will also keep the insurance companies honest by suing for bad faith when insurance companies treat their insured unfairly. In this case, not only will Allstate be forced to pay a reasonable amount for the uninsured motorist claim, but they will also be forced to answer for their unreasonably low offer that forced the driver to go to court to recover for her uninsured motorist claim.
If you get into a car accident with an uninsured driver, Emerald Law Group's Seattle car accident attorneys are here to aggressively pursue all avenues to ensure full recovery for your injuries.