State Trooper Injured When Struck by Car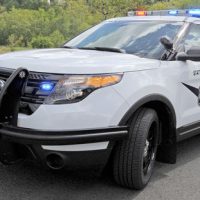 A local state trooper was struck by a passing motorist on Interstate 5 while on the job. The Seattle Times is reporting that the trooper pulled over a motorist in Federal Way and while speaking to the stopped car was struck by a passing motorist.
Usually, this would be treated as an on-the-job injury which would go through the worker's compensation scheme and the Department of Labor & Industries. The twist here is that the driver who hit the trooper is likely liable, depending on any additional facts, for causing the injuries to the state trooper. Drivers are required to yield to and slow for emergency vehicles and police vehicles that have their lights on.
Because the driver of the car is likely insured, her insurance company would be on the hook for any damages suffered by the state trooper, including his lost wages, medical expenses and pain and suffering. The officer was taken to Harborview Medical Center – Seattle's trauma hospital. Hopefully he recovers quickly.
Our firm represents injured workers, even when there is not another third-party (such as the driver) to blame. If you are hurt on the job, contact us to understand your rights and how to get the compensation owed to you.