Municipalities Held Liable For Obstructions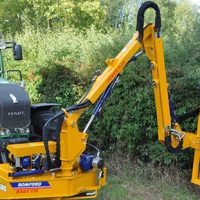 This past February the Washington State Supreme Court held that municipalities can now be held liable for sight-obstructing roadside vegetation that causes accidents. It is a long established aspect of Washington law that municipalities owe a duty to keep roads and sidewalks free from hazards and fit for ordinary use by drivers, bicyclists and pedestrians. Keller v. City of Spokane, 17 P.3d 661 (Wash. Ct. App. 2001). Now, this duty requires municipalities to address roadside vegetation that creates hazards.
In the case of Wuthrich v. King County, the Supreme Court of Washington recently held:
"A municipality's duty to maintain its roadways in a reasonably safe condition for ordinary travel is not confined to the asphalt. If a wall of roadside vegetation makes the roadway unsafe by blocking a driver's view of oncoming traffic at an intersection, the municipality has a duty to take reasonable steps to address it."
In Wurthrich, a driver stopped at a stop sign and then proceeded into the intersection striking a motorcyclist she did not see due to overgrown blackberry bushes. Prior to the Court's decision in Wurthrich, the prevailing law was that holding municipalities responsible for roadside vegetation would create an impossible burden for the municipalities. The reasoning was that forcing the municipalities to remediate all the possible hazards created by vegetation would create an impossible burden.
How this changes the legal landscape regarding municipal liability in actual practice will be interesting. We handle car accidents of all types. If you or someone you know has been injured we're here to answer questions and evaluate your case.