Distracted driver causes fatal collision in Auburn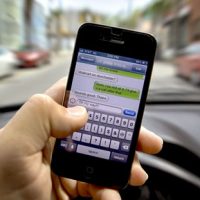 A crash in Auburn left a motorist dead on Highway 18. According to The Seattle Times, the deceased man stopped on the shoulder of the highway and activated his emergency lights while trying to repair his truck. A distracted driver ran off of the roadway and killed the man. The Washington State Patrol investigated the accident and determined that the at-fault driver was not impaired but distracted.
According to the Center for Disease Control, over 9 people per day are killed in the United States by distracted drivers. This includes drivers who take their eyes off the road, take hands off the wheel or take their minds off the task of driving. Texting and driving, which has gotten a lot of press as of late, is a major contributor as well because it involves all three different types of distraction: visual, manual and cognitive distractions.
In the case of the victim in Auburn on Highway 18, this will certainly be a wrongful death claim brought by a family member of the deceased. Washington's wrongful death statutes allows the surviving spouse or children of the deceased to bring a claim on behalf of the deceased. Our firm proudly represents families who lose loved ones due to someone else's negligence, including distracted drivers on our Washington roads and highways.