Horrible Dog Attack in Olympia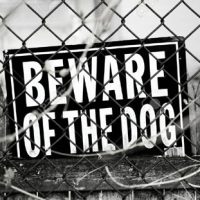 A horrific dog attack took place in Olympia last Sunday that left a 92-year-old woman in critical condition and facing multiple limb amputations. According to news reports, the woman was attacked by four mixed-breed dogs and severely injured. From the details of the various news reports it appears the victim was not trespassing and was lawfully on the property of the dog owners when she was attacked.
The KOMO news video in the attached link shows that there was a "Beware of Dog" sign on the fence of the residence where the attack took place. Some homeowners may operate under the assumption that such a sign may shield them from liability. However, in Washington the owner of a dog is strictly liable for dog bites regardless of the dog's history.
If you have been the victim of a dog attack you should seek the consultation of an attorney. Emerald Law Group represents victims of dog bites all over the State of Washington. If you are the victim of an attack we are here to help.
http://komonews.com/news/local/elderly-woman-mauled-by-several-dogs-near-olympia
http://www.theolympian.com/news/local/article64616492.html