Denying Liability – Insurance companies increasingly making bad arguments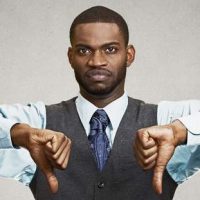 Perhaps it is coincidence but in the past year, our firm has seen more and more insurance companies taking positions over liability (i.e. who is at fault?) regarding car accidents, including rear end accidents and incidents where the other driver clearly failed to yield the right-of-way. I recently had a case in which my client was hit by a car that ran a red light. In response, one of the more notoriously bad insurance companies took the position that my client should have "seen and reacted more quickly" to the car that suddenly ran a red light. In Washington and around the Seattle area, we are hearing more and more absurd arguments usually from the lower-tier, young insurance adjusters who do not seem to understand our laws or how courts treat situations like yours.
In Washington, there is a very strong presumption created by our legislature that a following car is responsible for a rear-end car accident. If your case goes to court, the judge will instruct the jury that it is to presume the following car is "at-fault". If you are rear-ended, you may quickly find that the other person's insurance company will come up with all sorts of absurd reasons and twist your words around to make it sound like you did something wrong.
I recently sat through a case where the opposing attorney argued that my client had a duty to keep an eye out for the car behind him before he stopped. It's hard to believe that people make these kinds of arguments with a straight face but that is how insurance companies work: throw as much at the wall and hope something sticks. When the insurance company takes these kinds of absurd positions, your best option is to stop dealing with the insurance company and file a lawsuit against the person who hit you. Oftentimes the defendant (the other driver) may have apologized and admitted fault at the scene.
When you are on your own dealing with the insurance company, it is basically the Wild West as far as the types of crazy arguments they can make to try to jerk you around. Once you hire a lawyer who can quickly bring a lawsuit against the other driver if need be, the situation is much different. The defendant is subject to sitting for a deposition where he or she must answer questions under oath and must also respond to a set of questions that he or she must sign under penalty of perjury (here's an example). Instead of the insurance company doing all the talking, the defendant has to speak for him or herself and answer tough questions to explain his or her ridiculous position.
If you feel like you are being given the run around and being subjected to ridiculous denials of liability, contact a personal injury attorney at our firm who can help sort out the facts and advise you how the law would apply to your case.