Bicyclist killed by streetcar tracks – potential liability for city of Seattle?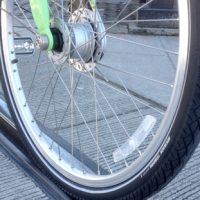 A local Seattle woman died due to injuries she sustained when she crashed while biking across the streetcar tracks on Yesler Way. According to the KOMO article, the cyclist was riding eastbound on Yesler and crashed when she crossed the streetcar tracks near 13th Avenue. Family members cited in the article indicated that the cyclist suffered severe injuries and was taken to Harborview where she eventually succumbed to her injuries.
This incident comes at a time when our courts have ruled that cities must make roads – not just bike paths – safe for bike travel. The Court of Appeals recently ruled that bicycles are considered a normal mode of transportation and that streets must be designed to make travel on the streets safe for bicyclists. In O'Neill v. Port Orchard the Court of Appeals held that cities owe a duty to make roadways safe for ordinary travel by bicyclists.
The confluence of this decision and these recent events involving the streetcar rails and safety on our streets. While we do not have all the facts or the Seattle Department of Transportation's fatality study, it would be interesting to see a judge confront these facts and apply the law as it now exists. It is also sad to see that the City is causing hazard to bicyclists with a streetcar that does not appear to be used regularly. Though this is hardly hard evidence, I am not sure I've ever seen anyone ride the First Hill Streetcar.
Regardless, this is a terrible tragedy. Anyone familiar with the Seattle area has likely seen the white-painted bicycles placed throughout the city. These markers show where bicyclists have been killed in the city and seek to remind people of the hazards present to bicyclists and to warn cyclists of dangerous areas. The liability the city may face for the hazards caused by railways or other defects in the street is enormous and sure to be hard fought. If you or a loved one are injured on a bicycle or due to the city's negligence, contact us for a free consultation.