Injured While Driving for Uber?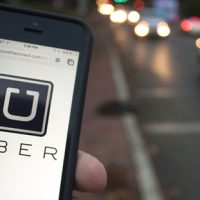 Uber has exploded in the Seattle area and throughout other parts of Washington including Tacoma, Olympia and Bellevue. As an Uber driver, you spend more time on the road than most drivers and are putting yourself at risk each time you pick up passengers. You are susceptible to injuries caused by other drivers who rear-end you or cause an accident with you.
If you are driving for Uber and another driver injures you, the other driver's insurance company will insure the at-fault driver and, assuming you prevail through the court system or reach a settlement, that insurer will pay you for your pain and suffering and accident-related bills and lost wages. More complicated scenarios arise when you are struck by a person who does not have insurance and you are looking to your own or Uber's insurance to cover you.
According to Uber, you are covered under a Peer to Peer insurance policy provide by Uber only if you are underway on your trip, on app waiting for a customer, or en route picking up a customer. Outside of these specific circumstances, you must provide your own insurance coverage.
If you are injured while working for Uber, contact our firm. We can help you determine the insurance coverages available to you and how to proceed in light of your injuries and the nature of your accident.