When Can You Bring A Legal Claim Against A Nursing Home For Abuse Or Neglect In Washington State?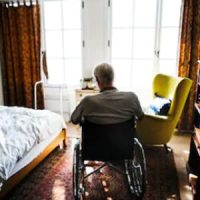 When a loved one requires care in a nursing home or assisted living center, it is only natural to expect that the facility and its staff will do everything possible to make the stay happy and healthy for all residents. A family's primary goal is to ensure their beloved friend or relative will have their full personal and medical needs met, while enjoying a high quality of life.
 Nursing home stays do not always go as well as hoped, however. Many nursing home residents tragically find themselves subject to inadequate care, or even abuse or neglect. The World Health Organization reports that as many as 2 in 3 nursing home staffers committed or witnessed abuse during 2021. Abuse and neglect in nursing homes – widely reported for decades – only increased during the Covid-19 pandemic due to overworked staff and crowded facilities.
When abuse, neglect, or negligence happen at a nursing home, the resident has certain legal rights to enforce. These can include the right to collect fair compensation for injuries or distress suffered at a facility. Since we can't always count on nursing home facilities to self-report incidents of abuse or neglect, family members must remain vigilant and attentive to the signs of nursing home abuse.
Signs of nursing home abuse or neglect can include:
Unexplained bruises or cuts on the skin;
Emotional withdrawal or lack of responsiveness;
Anxiety;
Decreased appetite;
Unexplained weight loss;
Clothes not being changed, or an unkempt appearance;
Fears being expressed by a resident around certain caretakers;
Injuries due to falls.
There are many times when these issues can occur through no fault of a caregiver. Accidents can happen in any setting, and sometimes a legitimate health issue may explain troubling physical symptoms. However, it is crucial to investigate any issue and make sure your concerns are addressed as quickly as possible. Statistically, many nursing home residents hesitate to share personal safety concerns due to fears of intimidation or retaliation, or are unable to report due to cognitive issues. It often falls to family members and friends to observe and report any unusual issues at a nursing home facility.
Steps to Take if You Suspect Abuse or Neglect at a Nursing Home
If you suspect that any type of abuse, neglect, or inadequate care has occurred, talk to an administrator at the facility about your concerns. You deserve answers about how an incident might have happened. If you are not satisfied with the explanation or the actions taken, call your local law enforcement or report the issue to the Washington State Long-Term Care Ombudsman Program – these agencies can investigate and take action on their own to address wrongdoing.
When to Take Legal Action in a Nursing Home Case
Even if you shared your concerns with facility administrators, your loved one still has legal options under civil law – including the right to sue for injuries suffered at a nursing home. These include physical injuries and emotional distress connected to an incident.
To pursue a civil lawsuit for nursing home abuse or neglect, a Plaintiff must be able to show the following:
Duty. That the nursing home center or assisted living facility owed a duty of care to their patients and residents. Any time a resident is admitted to a nursing home, that facility owes a duty of care to their residents to look after their health and safety 24 hours a day.
Breach. That the facility breached its duty of care to a resident. If the facility acted improperly (or failed to act on a known issue), it can often be said they breached their duty of care to a patient.
Causation. That the nursing home's breach of duty caused harm to a patient. For example, if a physical injury was caused by a staffer or a failure to take standard precautions, the plaintiff can often prove causation in court.
Damages. That the resident suffered some type of damage. This can include physical injuries, medical bills, and emotional distress (pain and suffering), among other potential damages. If these damages are connected to the breach of duty by the nursing home facility, they can be held financially responsible in court.
If you believe a family member or loved one was hurt while living at a nursing home, it is important to consult an experienced Seattle nursing home negligence attorney that can discuss your options in further detail.
Our Seattle Personal Injury Attorneys Can Help if Your Loved One Has Suffered Due to Negligence at a Nursing Home
 When a loved one suffers any kind of injury or neglect at a nursing home, it is a heartbreaking situation that can leave a family struggling for answers. It is important to remember that nursing home patients and their families have rights they can pursue in court if needed. The compassionate and proven Seattle personal injury attorneys at the Emerald Law Group will evaluate your case and explain the steps involved in recovering from the facility responsible for your loved one's injuries. To learn more, please visit our firm online or call for a consultation at 206-823-0792.
Source:
who.int/news-room/fact-sheets/detail/abuse-of-older-people