Recovering Damages In A Washington Clergy Abuse Case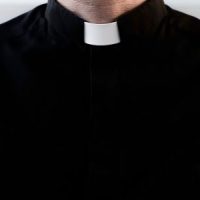 Sadly and tragically, Washington is no different than other states that have made headlines for sex abuse perpetrated by clergy members. In just the last few years, for example, the Archdiocese of Seattle has paid millions of dollars in settlements to churchgoers with credible allegations of sex abuse against local clergy members. Some incidents go back decades, while some victims experienced abuse more recently.
In contrast to years past, victims of abuse have become more empowered to make their voices heard and hold the wrongdoers responsible. The walls of silence that once helped church organizations cover up abuse are not what they once were, and victims have been able to hold abusers responsible in both criminal and civil cases.
The two primary legal options a victim of clergy abuse have are to file a criminal complaint or file a civil lawsuit for money damages against the offender. The main difference between the two for victims is the statute of limitations involved for each. To proceed with a criminal case involving sexual misconduct or abuse of a minor, there is no statute of limitations in Washington. Even if the abuse occurred years or decades prior, an offender can be charged with a crime if they sexually abused a minor in a church setting.
For lawsuits seeking civil damages, however, Washington imposes a 3-year statute of limitations in sexual abuse cases. This means a complaint must be filed within 3 years of:
The act alleged to have caused injury (including emotional distress);
The time a victim discovered or reasonably should have discovered the connection between the act and the damage involved.
The 3-year statute of limitations for these cases is among the shortest in the nation, meaning that sex abuse victims must act quickly to pursue their legal rights after a devastating clergy abuse incident. This is easier said than done. Far too often, young victims of clergy abuse are too frightened, overwhelmed, or intimidated to report abuse right after it occurs. More frequently, victims don't disclose their abuse – or fully realize the extent of the abuse – until they are adults.
This does not necessarily mean all hope is lost for recovery in a civil lawsuit. The "discovery rule" applicable under the statute of limitations means it is possible to bring a claim many years after the fact if the abusive incident was only recently discovered. For example, a victim might have repressed memories due to post-traumatic stress disorder that prevented them from reporting an incident of clergy abuse when they were younger. In these situations, a skilled attorney can present the argument that a court should hear the case and allow the victim to proceed with their claim for damages.
Our Seattle Personal Injury Attorneys Can Help Clergy Abuse Victims Recover from Wrongdoers in Court
 Abuse at the hands of a trusted clergy member is one of the most shocking and devastating experiences a person can go through. It is only right that those responsible for the abuse are held responsible in a court of law – no matter when the incident occurred. To learn more about your full range of legal options, call the proven Seattle personal injury attorneys at the Emerald Law Group to discuss your case and the timeline of events involved. You or your loved one should not be afraid to pursue your legal rights and seek full and fair compensation for the damage caused. To learn more today, visit our firm online or call for a free consultation at 206-823-0792.
Source:
king5.com/article/news/local/seattle/archdiocese-of-seattle-sex-abuse-claims-settlement/281-61aba834-95a7-4359-8214-d40b52cc8753