What Are Your Legal Rights If You Are Injured On Government Property In Washington?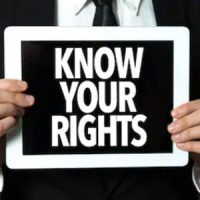 Under the legal concept of "premises liability", a property owner can be held responsible for some accidents and injuries that occur on their property. This is especially true if they knew about a problem and ignored it, or let conditions develop that created an injury risk for others. Some common causes of premises liability accidents include unrepaired cracks or holes in flooring, unattended spills or puddles, or snow & ice buildup on sidewalks.
Individual property owners and private companies can find themselves subject to a lawsuit if they were negligent in their upkeep of a property. Generally, as a matter of law, if a property owner had actual notice of a defective and dangerous condition, it can be said they breached a duty to invitees on the property and are liable for damages. The same can be true if they had "constructive notice" of a hazardous condition. That is, they did not actually know, but they reasonably should have known if they regularly inspected the premises as they should have.
If someone is injured on a private individual or company's property, the natural next step is to file a lawsuit and seek financial recovery. However, many accidents occur on government property, city-maintained sidewalks, and other areas owned and operated by a local or state government entity. In these situations, potential plaintiffs are forbidden by law from proceeding directly to a lawsuit.
In government-liability cases, Washington law requires that potential plaintiffs give local governments written notice of the alleged "tortious activity" and a 60-day period to respond to the claim. If a premises liability plaintiff files a lawsuit without taking these steps, their suit can be dismissed and they take nothing.
This statement must contain critical information related to the claim, such as:
The claimant's name, age, and contact information;
A description of the conduct or circumstances alleged to have caused the injury;
A description of the injury or damage that occurred;
The time and place that the incident occurred;
Names of any witnesses present, if known;
An estimate of the amount of damages claimed.
Claims against Washington state-owned entities also have notice requirements in premises liability claims. When referring to "tortious conduct", this is legally known as conduct involving negligence or the breach of some duty to other individuals. When negligent acts lead to injury, tort law addresses these scenarios.
It is absolutely critical that people with a possible claim against any government entity follow the notice requirements and all other steps involved as clearly and accurately as possible. Failure to comply with the terms and conditions set by law can lead to outright dismissals of plaintiff's claims – even when they should have been entitled to a fair recovery for their damages.
For this reason, many Seattle-area residents seek skilled legal help to advance their claims when government agencies are involved as potential defendants.
Our Seattle Personal Injury Attorneys Are Here to Help if You Were Injured on Government Property
 Bringing a premises liability claim to court can be a complex process that is made easier with the help of lawyers that have been there before. This is particularly true when the potential defendant is a local or state government entity. Our experienced Seattle personal injury attorneys at the Emerald Law Group have handled claims involving the government before and can fully evaluate your claim to determine the next steps toward recovery and the compensation you deserve. To learn more, visit our firm online or call for a free confidential consultation at 206-823-0792. Our legal team will be glad to answer any questions you might have and help you take the next step forward.
Source:
apps.leg.wa.gov/rcw/default.aspx?cite=4.96.020