How Can I Find the Police Report From My Car Accident?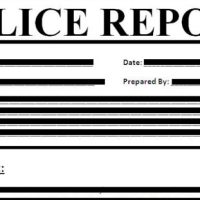 Always call the police whenever you are in a car accident. It may take them a long time to arrive and the other driver may try to convince you that there's no need, but it is important to document the accident. Call 9-1-1 and demand that a police officer come to the scene. The police will get license information and addresses and phone numbers that we may need to pursue your case.
The Washington State Patrol now allows you and your car accident lawyer to access the police reports online and purchase copies. Through the website you can search for your police report based upon date, county and last name. The state patrol will then email you a pdf version of the police report.
If you failed to call the police or they did not come to the scene, you can also file a report with the Washington State Patrol. Here (https://fortress.wa.gov/wsp/wrecr/WSPCRS/Search.aspx) you can file a civilian report. Always be sure to get as much information as you can at the accident scene, including pictures, addresses, license numbers and vehicle license information. Phone numbers for witnesses may be vital down the road. If you have your smart phone or camera, take pictures of the other driver and his or her insurance cards, driver's license and vehicles.
If you cannot access the online police report, you can always ask for a copy in person or by mail through public disclosure requests to the police department that responded. Fire Departments and paramedics may also have records that can assist us. If you are bitten by a dog, animal control may also be a valuable source of information.