Seattle Leash Laws & Dog Bites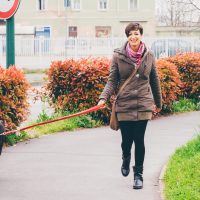 At Emerald Law Group, we are Seattle dog bite lawyers representing people that have been attacked and injured by someone else's dog. Often the dog that attacked one of our clients was not on a leash. However, we have represented clients in situations where the attack occurred even when the dog was on a leash. Seattle leash laws require that all dogs be kept under control and leashed when not in a specifically designated off-leash area like a dog park. Failure to keep dogs leashed leads to many dog bites in Seattle. Seattle Municipal Code 9.25.084 governs what constitutes control. Most people are not aware that Seattle Municipal Code 9.25.084 also prohibits tethering a dog in any place where the dog can enter any public sidewalk, alley, or place open to the public. (Seattle Municipal Code 9.25.084 (F). This means that when you see an unattended dog tethered outside a business establishment on a sidewalk or other public areas, that is a violation of the Seattle Municipal Code governing control of an animal. An unattended dog left to interact with anyone who happens to pass by is a recipe for a dog bite to occur even when the dog is on a leash.
When is a dog properly leashed in Seattle?
A dog is considered to be properly under control when the dog is on a leash that is 8 feet in length or shorter when not in a designated off-leash area. Seattle Municipal Code 9.25.020(E). This obviously calls into question the use of retractable leashes used by some dog owners when the leash allowance can be extended beyond 8 feet. All too often we see dog owners allowing their dogs to roam well beyond 8 feet when using retractable leashes that allow the dog to get too far away from the dog owner. We have seen this behavior from dog owners cause many disfiguring bites and unprovoked attacks.
Call our Seattle dog bite lawyers today
If you or a loved one has been attacked and bitten by a dog, call us at Emerald Law Group. Dog bites can range from puncture wounds to significant disfiguring lacerations and worse. We offer a free consultation to discuss the potential claim if you or your loved one has suffered a dog bite. We are experienced Seattle dog bite lawyers who can help if you have suffered a dog bite in Seattle or anywhere else in Washington. Call us today at 206-826-5160.