Boy Scout Sex Abuse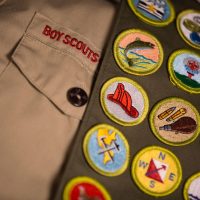 In just a few days the "bar date" for Boy Scout sex abuse claims will run. Facing thousands of lawsuits for sexual abuse, the Boy Scouts of America filed for Chapter 11 bankruptcy protection. A bar date for filing a claim with the bankruptcy court by November 16, 2020, 5:00 p.m. EST was set by the bankruptcy court earlier this year on May 26, 2020. Victims of Boy Scout sexual abuse will very likely lose their right to a claim against the national Boy Scouts of America if they fail to file the proper claim form with the bankruptcy court before the November 16, 2020 bar date.
The November 16, 2020 bar date is approaching
The Chapter 11 Bankruptcy filing by the Boy Scouts has created a very short timeframe for victims of Boy Scout sex abuse to pursue claims against the national Boy Scouts of America. While the form that needs to be filed with the bankruptcy court can be filled out and filed directly by the abuse victim, it is always best when dealing with a complex claim like one for sexual abuse to find an experienced attorney to help. An experienced attorney can then also help you navigate the claims process, file a lawsuit on your behalf if necessary, and protect all your legal rights.
You must act now to preserve your Boy Scouts sex abuse claim
There is very little time left to file a claim and protect your rights. While you may be able to bring a claim after the bar date against local councils of the Boy Scouts of America or the sponsoring entity of that local council (usually a church, school, or civic organization) that are not included in the bankruptcy, failure to file the claim will likely bar your ability to recover from the national Boy Scouts of America forever. If you or a loved one has suffered sexual abuse at the hands of the Boy Scouts of America, call Emerald Law Group. We have represented clients in sexual abuse claims against many different organizations. We offer a free, completely confidential consultation. Furthermore, we work on a contingency fee basis on all sexual abuse cases we handle. Time is running out, call and speak with one of our attorneys today.