Who Is Liable For Shopping Mall Injuries?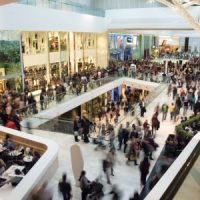 Everyone enjoys a visit to a shopping mall. You can find all of your favorite stores and brands under one roof, and there is always something new to discover.
However, shopping malls can also be dangerous places. With thousands of people moving around, many of them carrying bags, and with all sorts of products on display, it is easy to see how accidents can happen. But when an injury occurs, who is responsible?
Our Seattle shopping mall injury lawyers at Emerald Law Group represent those who were injured during their visit to a shopping mall in Seattle or surrounding areas in Washington State. We have decades of combined legal experience in suing shopping mall owners and helping injured victims get the compensation they deserve.
Common Types of Shopping Mall Accidents
Some of the most common types of accidents in shopping malls include:
Slip and fall. A wet or slippery floor can result in a slip and fall accident, which can cause serious injury. This is the most common type of accident in shopping malls.
Trip and fall. Uneven surfaces, such as steps or curbs, or obstacles on the ground, can result in a trip and fall accident.
Elevator accidents. Many malls have elevators, and if they are not properly maintained, an accident, such as the doors closing on a person, can occur.
Escalator accidents. Malfunctioning escalators can cause serious accidents, such as entrapment or falls.
Parking lot accidents. Car accidents or pedestrian accidents can happen in the parking lot of a shopping mall.
Assaults. Criminal activities such as muggings or robberies can take place in or around the mall.
In most cases, injured victims can obtain compensation for their injuries sustained in a shopping mall accident. However, each case is unique and requires a thorough review by a knowledgeable lawyer.
Shopping Mall Injuries
When a shopping mall accident occurs, a visitor can sustain all kinds of injuries, including but not limited to:
Broken bones. Broken bones are common injuries that can occur due to slip and fall or trip and fall accidents.
Head injuries. Head injuries can be serious and even life-threatening, especially if the victim hits their head on a hard surface, such as a concrete floor.
Neck and back injuries. These injuries can happen due to slip and fall or trip and fall accidents or even elevator or escalator accidents.
Burn injuries. If a person comes into contact with a hot surface, such as a coffee machine, they can suffer burn injuries.
Post-traumatic stress disorder. After a traumatic event, such as a robbery or an assault, a person may develop post-traumatic stress disorder.
These and other injuries are compensable under Washington State law as long as you can prove someone else's negligence. In Washington State, you must bring a personal injury lawsuit within three years of the shopping mall accident in order to recover damages (RCW 4.16.080).
Who Is Liable for Shopping Mall Injuries?
The owners of the shopping mall are responsible for providing a safe environment for shoppers. If an injury occurs due to the mall's negligence, the mall owners can be held liable. Negligence can occur if the owners fail to maintain the property, such as not cleaning up spills or repairing escalators. They can also be held liable if they fail to provide adequate security and a crime occurs.
Additionally, individual stores can also be held liable if their negligence directly resulted in an injury. For example, if a store does not clean up a spill, and a shopper slips and falls as a result, the store can be held liable.
Steps to Take After Sustaining a Shopping Mall Injury
There are certain steps you should take after getting injured in a shopping mall:
Seek medical attention. If you are injured in a shopping mall, the first step is to seek medical attention.
Report the incident. Report the incident to the mall security as soon as possible. Make sure they document the incident and give you a copy of the report.
Document the scene. Take photos of the area where the accident occurred and any injuries you suffered.
Get witness information. Get the names of any witnesses to the accident and their contact information in case you need their testimony later.
Contact a personal injury attorney. If you are seriously injured, you may need a personal injury attorney to help you take legal action against the shopping mall or other parties responsible for your injuries.
Our lawyers at Emerald Law Group are ready to answer your questions and help you pursue compensation for your shopping mall injury.
Let Our Lawyers Help You Determine Liability
When accidents happen, it is essential to know who is liable. If you are injured in a shopping mall, reach out to Emerald Law Group to discuss your options for financial compensation. Call 206-826-5160 to get a free case evaluation.