The Two Major Components of a Nursing Home Abuse Claim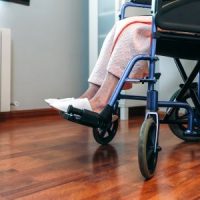 Nursing home abuse, such as assault or false imprisonment (e.g. blocking a doorway) is an intentional tort in Washington. The conduct, not the result, is intentional. Stressed nursing home workers usually don't intend to hurt residents when they push, shove, or otherwise assault them. Usually, these workers just want the resident to sit down or stand up. However, the conduct is intentional. People don't accidentally push or shove other people.
Usually, nursing home residents are extremely frail. Therefore, a slight amount of physical force could cause a serious or permanent injury. Victims almost never report these injuries. Typically, they fear reprisal. They might also be afraid that the abuser will get in trouble.
A Seattle assault lawyer doesn't want to cause trouble for anyone. An attorney simply holds people responsible for the mistakes they make. We all make mistakes, and we must all face the music. Additionally, an attorney obtains the compensation these victims need and deserve. This compensation usually includes money for economic losses, such as medical bills, and noneconomic losses, such as pain and suffering.
Establishing the Settlement Value
The settlement value of a nursing-home case begins with the economic losses. Medical bills make up the bulk of these losses. Therefore, meaningful settlement negotiations cannot begin until medical treatment is at least substantially complete. If the settlement doesn't account for all possible future medical expenses, the victim could be financially responsible for these costs.
A Seattle personal injury lawyer also obtains compensation for other out-of-pocket losses, such as nursing home costs. If an assault or other intentional tort forces a resident to stay in the facility longer or obtain a higher level of care, these economic losses could be substantial.
The settlement value also includes a reasonable amount of money for noneconomic losses. To determine this figure, an attorney usually multiples the economic losses by three or four, depending on the proof in the case and a few other factors, such as the victim's motivation to settle quickly.
Resolving the Case
Usually, nursing-home cases are so complex they don't settle quickly. The company that owned the nursing home, which may be an out-of-state holding company, is often financially responsible for damages, under a theory like negligent hiring or negligent supervisions. These claims have a lot of moving parts.
Therefore, unless the victim is willing to settle for less, most cases are resolved at mediation. A third-party mediator, who's usually an unaffiliated Seattle personal injury lawyer, supervises settlement negotiations and ensures that both sides negotiate in good faith. "I'll see you in court" is not a good faith negotiating position. Instead, they must earnestly want to settle the case and be willing to compromise.
Because of this additional responsibility, and also because neither side usually wants a risky trial, civil mediation is about 90 percent successful.
Count on a Tough-Minded King County Lawyer
Nursing home assault victims are entitled to substantial compensation. For a free consultation with an experienced personal injury lawyer in Seattle, contact the Emerald Law Group. The sooner you reach out to us, the sooner we start fighting for you.