School Bus Accidents in Seattle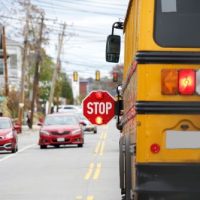 The school bus driver shortage has hit crisis proportions and now threatens the health and safety of students, faculty, and other motorists. Over 90 percent of school administrators say the school bus driver shortage significantly affects day-to-day operations.
As a result, many school districts rely on substitute drivers who have little experience behind the wheel and no experience driving a certain route. Other districts consolidate routes, forcing children to cross busy streets so they can reach their bus stops. Other districts alter pickup and drop off times, forcing children to walk in the dark.
A Seattle personal injury lawyer could hold the school district legally responsible for any bus-related injuries. This legal responsibility includes paying compensation for economic losses, such as medical bills, and noneconomic losses, such as pain and suffering.
Vehicle Collisions
Quite frankly, inexperienced drivers shouldn't operate school buses. The drivers sit very high, limiting their visibility. Furthermore, drivers must operate these large, slow vehicles on narrow streets and busy highways with fast-moving cars and trucks. Finally, many school bus drivers must double as onboard chaperones.
As a result, many substitute and novice school bus drivers drive aggressively. Failure to maintain a proper lookout might be the most serious offense. More on that below.
Additionally, many school bus drivers are behind the wheel early in the morning. Most people are naturally drowsy at this time, even if they're working on a full night's rest. Driving while seriously fatigued is like driving with a .05 BAC level. That figure is above the legal limit for commercial drivers in Washington.
Commercial drivers, especially those who transport children, have a higher duty of care. Therefore, it's easier for a Seattle personal injury lawyer to prove negligence, or a lack of care, by a preponderance of the evidence, or more likely than not.
On-Bus Incidents
We mentioned unruly children above. Children are usually very emotional. Heated arguments often become physical fights. Children are so physically vulnerable that these fights usually cause serious injury.
Furthermore, school bus interiors weren't designed for comfort or safety. They're designed to accommodate as many children as possible. Furthermore, buses usually have steep steps that children must claim when loading or unloading. SInce so many children trod on them, these steps get very slippery when it rains.
Loading/Unloading Injuries
Usually, school administrators schedule bus stops at the most convenient places for drivers. The most convenient place isn't always the safest place. That's especially true since, as mentioned above, school bus drivers often operate these vehicles in the dark, and because of their high perches, they can't see pedestrians very well to begin with.
Flashing red lights that command motorists to stop protect some children from other motorists. But we've all seen motorists ignore these lights. Legally, that means these injuries are foreseeable (possible).
So, the school district may be liable for loading and unloading injuries, even if poor visibility, a dark sky, another motorist's negligence, or any other factor contributed to the wreck.
Count on a Tough-Minded King County Lawyer
Children risk serious injury when they ride school buses. For a free consultation with an experienced personal injury lawyer in Seattle, contact the Emerald Law Group.
Source:
usatoday.com/story/news/education/2023/08/15/school-bus-driver-shortage-2023/70516560007/